Do you require help with the registration process?
Contact our service provider Pnet on 010 140 3099 or email astralsupport@pnet.co.za
If you believe you can add value as a member of the Astral Foods family, we encourage you to submit your CV for consideration.
Why Work for us
Astral is South Africa's leading integrated poultry producer.
Key activities comprise manufacturing of animal feeds, broiler genetics, production and sale of day old chicks and hatching eggs, breeder and broiler production, abattoir and further processing operations and sales and distribution of various key poultry brands.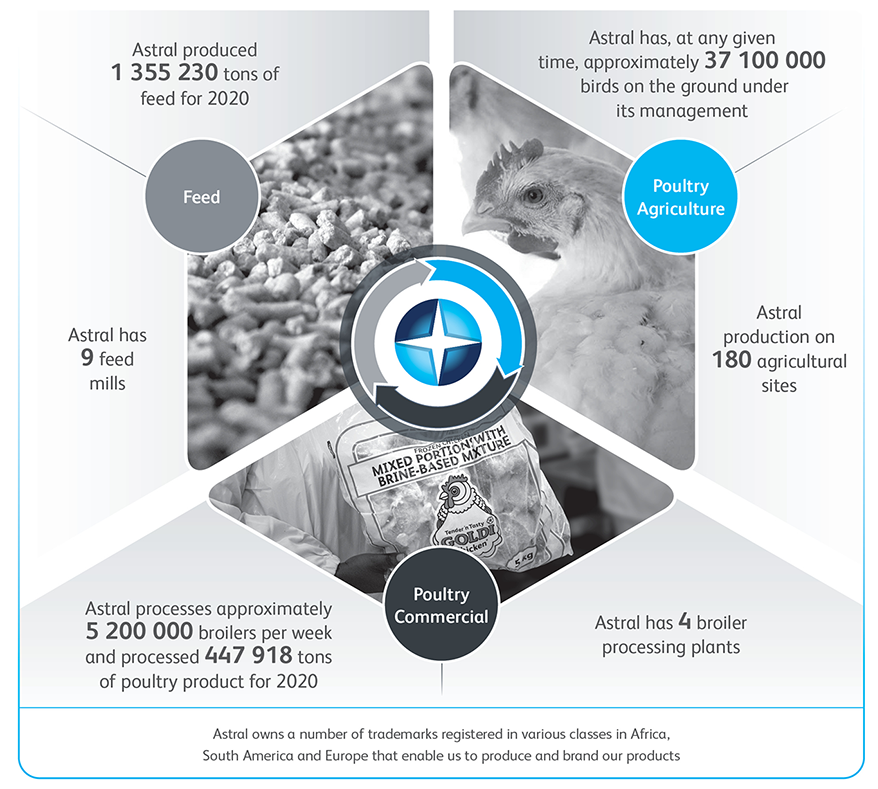 Astral Today
Astral was established and listed on the JSE in April 2001 after Tiger Brands Ltd. unbundled its agricultural operations.
Today the company is firmly entrenched in the Johannesburg Stock Exchange's top 100 listed companies with over 5 005 shareholders, a market capitalisation of R5.1 billion and employing over 11,400 people
Astral has a simple strategy "to be the best cost integrated poultry producer in selected African countries". Focus areas being - Investment in high quality best-cost operations; Focus on performance, reliability and sustainability; Invest in our people; Focus on strengthened external relationships.
READ MORE

Do you require help with the registration process?
Contact our service provider Pnet on 010 140 3099 or email
astralsupport@pnet.co.za